News, Events, & Media
Dr. Stephen Züchner of the University of Miami spoke with reporter Daniel Chang about the opportunities and promise of the All of Us Research Program.
Sep 29, 2018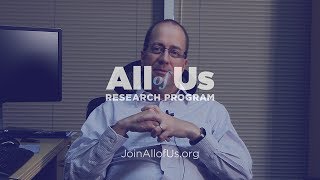 The All of Us Research Program has brought onboard new partners to establish three Genome Centers across the country. These partnerships will allow the program to generate genomic data from participants' biosamples. In this video, director Eric Dishman welcomes the new partners and explains why this is an important milestone for All of Us as the program seeks to collect a diversity of data types to enable researchers to understand the many factors that influence health for each of us.
Download a text alternative docx | 18.65 KB.
Sep 25, 2018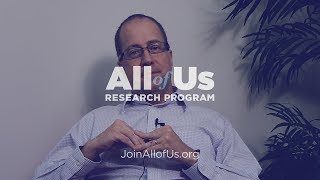 Eric Dishman, director of the All of Us Research Program, welcomes over 40 new community health center partners from across the country to the All of Us family. He discusses how this partnership will enable All of Us to reach diverse communities and allow the health centers to build their research capacity and improve their electronic health record systems.
Download a text alternative docx | 17.03 KB.
Sep 19, 2018
Sindy Benavides of the League of United Latin American Citizens sat down with Comcast Newsmakers to discuss the importance of Hispanic and Latino participation in research programs like All of Us.
Sep 17, 2018
A new All of Us participant center opens at Northwestern Medicine Delnor Hospital in Illinois.
Sep 17, 2018
Dr. Cora Lewis of the University of Alabama at Birmingham talked to the Birmingham Times about All of Us.
Sep 13, 2018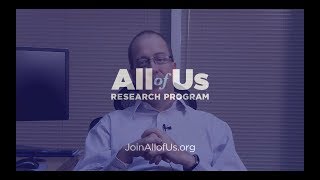 All of Us Director Eric Dishman returns to his video diary to celebrate an important enrollment milestone and highlight some new program features, including newly-released surveys and two pilot initiatives that are coming soon.
Download a text alternative docx | 17.6 KB
Sep 13, 2018
Advisory Panel Meeting – August 2018
Aug 26, 2018
2018 - 14:00