The future of health begins with you
The All of Us Research Program is a historic effort to gather data from one million or more people living in the United States to accelerate research and improve health. By taking into account individual differences in lifestyle, environment, and biology, researchers will uncover paths toward delivering precision medicine.
JOIN NOW
We are building a research program of 1,000,000+ people
The mission of the All of Us Research Program is to accelerate health research and medical breakthroughs, enabling individualized prevention, treatment, and care for all of us.
Scientific Opportunities
We are actively partnering with others to create a groundbreaking national research resource platform
News, Events, & Media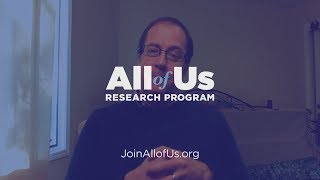 All of Us Director Eric Dishman shares how the program is working with Illumina and its Genome Centers, and also recently released a funding opportunity for a Genomic Counseling Resource, to sequence one million genomes and responsibly return the information participants provide to the All of Us Research program.
Download a text alternative docx | 17.95 KB.
Dec 10, 2018
Informational Webinar on the All of Us Genetic Counseling Resource Funding Announcement
This webinar, scheduled for December 10, 2018, 12:00­-1:00 p.m. EST, is for those interested in learning more about the All of Us Research Program Genetic Counseling Resource funding announcement, OT-PM-18-002.
Dec 10, 2018
2018 - 10:00 to 22:00
View the Presentation Slides pptx | 2.3 MB
All of Us chief engagement officer Dr. Dara Richardson-Heron spoke with Real Health about the power and potential of precision medicine and the All of Us Research Program.
Dec 03, 2018
See more